THE LINE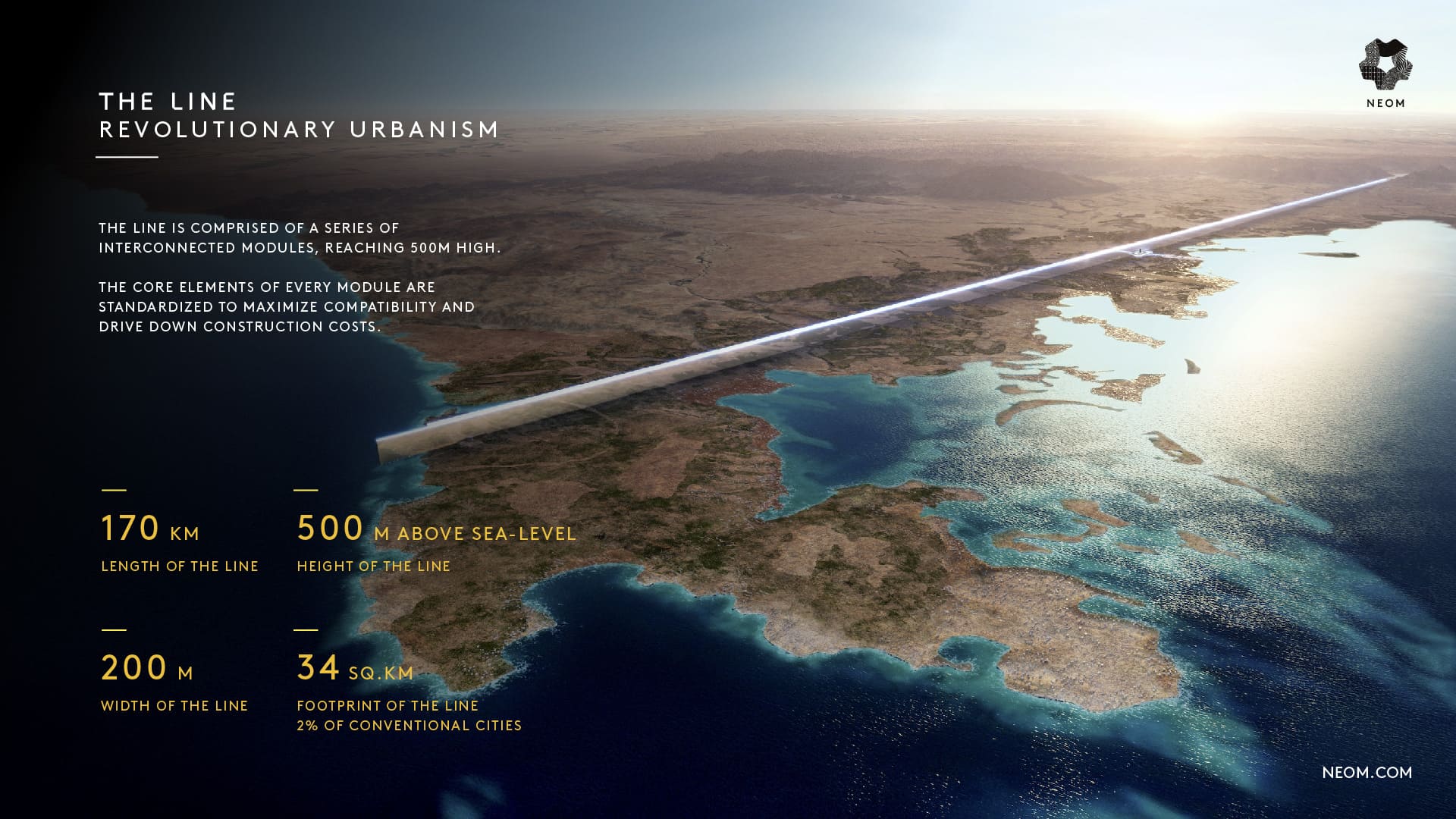 Credit : NEOM.com
---
THE LINE, a city of a million residents with a length of 170 km that preserves 95% of nature within NEOM, with zero cars, zero streets and zero carbon emissions.
THE LINE will consist of two 1,600 feet tall buildings that run parallel to each other and go across desert, mountains, and coastal areas. When completed, the $1 trillion building will hold up to 5 million people and its residents will be able to commute end-to-end in 20 minutes
'THE LINE is a project that is a civilizational revolution that puts humans first,' - Saudi Crown Prince Mohammed bin Salman
The buildings will run from the Gulf of Aqaba through to a mountain resort and a complex that will house the Saudi government, according to the confidential plans.
THE LINE is the first time in 150 years that a major urban development has been designed around people, not roads. Walkability will define life on THE LINE – all essential daily services, such as schools, medical clinics, leisure facilities, as well as green spaces, will be within a five-minute walk.
Ultra-high-speed transit and autonomous mobility solutions will make travel easier and give residents the opportunity to reclaim time to spend on health and wellbeing. It is expected no journey will be longer than 20 minutes.
The concept of a Linear City isn't a new one. It was first thought of in 1882 and plans were floated for a similar concept from Boston to Washington in 1965.
Related Articles