The NEOM Directory is the first online resource to list companies who want to be involved in the ambitious mega-project by Saudi Arabia. We provide a resource for companies involved in building this new city in the sand and allow them to search, shortlist and contact companies and individuals who have the right skills to offer.
The directory started when we wanted to find out how to supply goods and services to NEOM and get a slice of the $500bn being spent. We couldn't find anything and our approach to people in NEOM was not answered. We decided that an independent directory of suppliers willing and able to supply and support the NEOM project would be a good idea.
Although we are not associated with the NEOM project or KSA in anyway we stil have a great deal to offer by listing companies from around the world in engineering, manufacturing, retail, service, construction and technology who want to be part of the future.
We don't make you complete extensive supplier registration or supply chain and logistics forms. We only need your pitch to tell potential buyers what your company can do and how to contact you.
The NEOM Directory Editorial team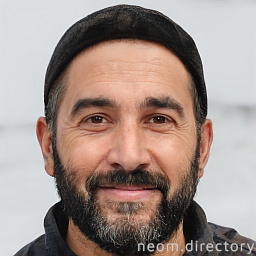 Adnan Khalaf
Creative Director