New Murabba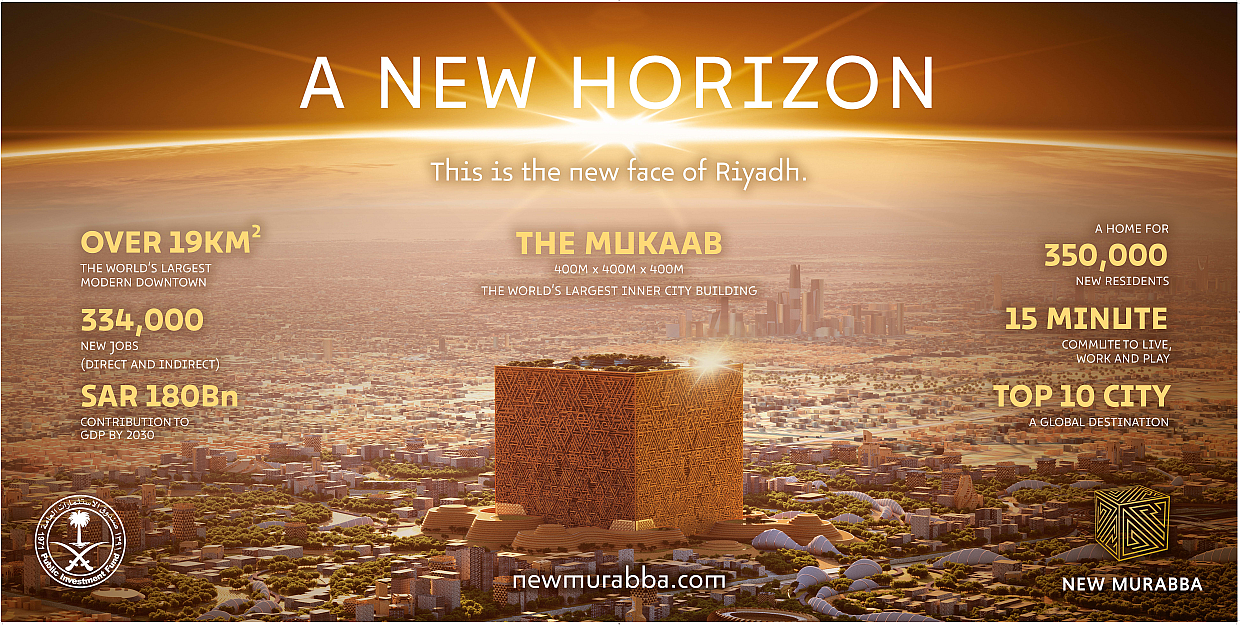 New Murabba graphic courtesy of newmurabba.com
The New Murabba project will be built around the concept of sustainability, featuring green areas and walking and cycling paths that will enhance the quality of life by promoting healthy, active lifestyles and community activities. It will also feature an iconic museum, a technology and design university, a multipurpose immersive theater, and more than 80 entertainment and culture venues.
The project will be situated at the intersection of King Salman and King Khalid roads to the North West of Riyadh, over an area of 19 square kilometers, to accommodate hundreds of thousands of residents. The project will offer more than 25 million sqm of floor area, featuring more than 104,000 residential units, 9,000 hotel rooms, and more than 980,000 sqm of retail space, as well as 1.4 million sqm of office space, 620,000 sqm of leisure assets, and 1.8 million sqm of space dedicated to community facilities.
The New Murabba project will offer a unique living, working and entertainment experience within a 15-minute walking radius and will have its own internal transport system. It will be approximately 20-minutes drive from the airport.
Fast Facts about New Murabba :
The New Murabba project will be the world's largest modern downtown
The project will cover an area of 19-square-kilometers and will offer more than 25 million sqm of floor area
The New Murabba project will accommodate hundreds of thousands of residents
The New Murabba project will be built around the concept of sustainability, featuring green areas and walking and cycling paths that will enhance the quality of life by promoting healthy, active lifestyles and community activities
The project will contribute to Riyadh's future development, add SAR180 billion to non-oil GDP and create 334,000 direct and indirect jobs by 2030
The New Murabba project is due to be completed in 2030
Read more at New Murabba
View our micro-site about NEOM
Related Articles