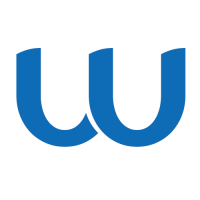 Wintercorn
The Union Building, 51-59 Rose Lane, Norwich NR1 1BY, Norfolk, United Kingdom
Why choose us?
Consulting, build and management of mission-critical, multi-language websites to support new concepts and ambitious ideas.
We are Joomla! and WordPress specialists with clients across the U.K., Europe and Middle East.

We have been working with Joomla! and WordPress since 2006 and our extensive experience includes design, hosting, e-commerce, security and hack/virus repairs.

At Wintercorn, we have over 25 years of technology experience behind us. We work closely with our clients, including FTSE 100 companies, global brands and blue-chip organisations, to design, build and manage high-traffic, mission-critical websites globally.

Our Managed Hosting service is responsible for keeping those sites safe, secure and online 24 hours a day and our Rescue Service rescues sites from hacks, viruses and malware with an option to upgrade to a Managed Hosting plan.

We build and support Joomla! and WordPress sites for professional organisations around the globe who care about their brand.
It's all we do, every day.
Type:

Business Consulting, Professional Services, Service Provider, Technology

Establishment year:

2003

Employees:

5

Tags:

Supporting documents:
Testimonials
As a small business we have worked with Wintercorn for many years and they have been consistently helpful, reliable, and efficient. They have taken the worry from our shoulders of managing our interactive website and making sure we're not hacked. It has been really important that clients can always register for events and WIntercorn have been a key partner in ensuring this function. I'd have no hesitation in recommending Marcus and his team.
A helpful, reliable partner to our business
/ Nicola Harris
As a non-techie building a Wordpress website, I've generally managed to achieve what I wanted without professional help. I approached Wintercorn when I hit a problem that I couldn't solve by myself. The response from Marcus was immediate and extremely useful. I won't hesitate to use Wintercorn again should the need arise.
Fast and helpful service
/ Hugh Wood
We have used Wintercorn's web hosting service for the last 7 years, they have maintained our old website perfectly and solved all problems we had very quickly. Marcus is superb at quickly responding to all questions we have. Highly recommended.
Great service
/ Chris Littlewood
Marcus is worth his weight in gold. He's been brilliant at fixing our existing disastrous website, which he inherited from a cowboy. His service has been fast, professional, and stress-free. He's provided wide ranging solutions to many problems, with minimal fuss, and input required from me. I wouldn't hesitate in recommending Wintercorn.
Marcus is worth his weight in gold
/ Rebecca Passmore
The Union Building, 51-59 Rose Lane, Norwich NR1 1BY, Norfolk, United Kingdom