You are here:
Midal Cables Saudi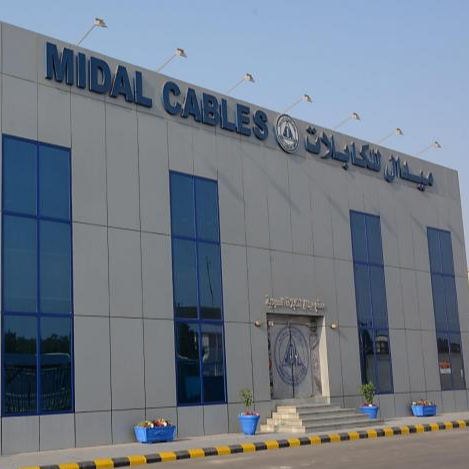 Midal Cables Saudi
85 2nd Industrial City, Dammam 31952, Eastern Region, Saudi Arabia
What we can offer the NEOM project
Midal Spans the Globe
The current capacity in Midal Cables Saudi is over 25,000 MT per annum. This facility is set up using the latest equipment and technology available in this business. Midal Cables Saudi will cater to the local and regional markets meeting their specific requirements.

All Aluminium overhead transmission and distribution line conductors are within the production range of Midal Cables Saudi starting from 33 KV Line up to 800 KV and it can be produced accordance to all international standard like ASTM, CAN/CSA, DIN,NFC, IEC, BS EN.

Manufacturing highest quality product and getting 100% customer satisfaction are the main principle of Midal Cables Saudi.
Type:

Manufacturer/producer

Establishment year:

2014

Employees:

27

Tags:
85 2nd Industrial City, Dammam 31952, Eastern Region, Saudi Arabia