You are here:
AL-JUBAIL SANITARY PIPE FACTORY CO. LTD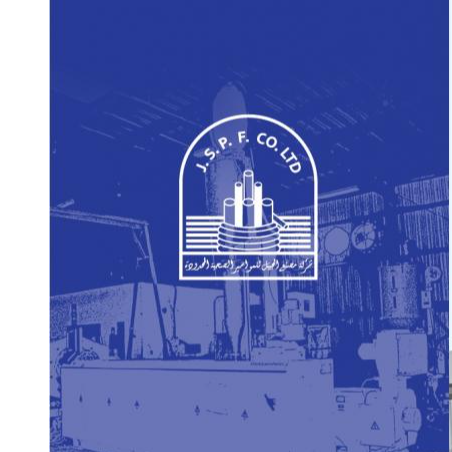 AL-JUBAIL SANITARY PIPE FACTORY CO. LTD
116 Al-Jubail Industrial City 31961,Support Industrial Area-2, AL-JUBAL 10177, Eastern Province, Eastern Province, Saudi Arabia
We AL JUBAIL SANITARY PIPE FACTORY CO. LTD take this opportunity to introduce our POLYETHYLENE PIPE Factory to you. We have great pleasure to introduce ourselves as one of the largest manufacturer of High & Low Density (HDPE & LDPE) Polyethylene Pipe
What we can offer the NEOM project
We AL JUBAIL SANITARY PIPE FACTORY CO. LTD take this opportunity to introduce our POLYETHYLENE PIPE Factory to you. We have great pleasure to introduce ourselves as one of the largest manufacturer of High & Low Density (HDPE & LDPE) Polyethylene Pipe
We AL JUBAIL SANITARY PIPE FACTORY CO. LTD take this opportunity to introduce our POLYETHYLENE PIPE Factory to you. We have great pleasure to introduce ourselves as one of the largest manufacturer of High & Low Density (HDPE & LDPE) Polyethylene Pipes, PP and HDPE FITTINGS in the Kingdom with export to all over the GCC Countries.

AJSPF products range from 13 ID upto 1000 O.D. Our HDPE Pipes & Fittings are suitable both for "Pressure" and "Non Pressure" application including the following:

a. Potable Water Supply Lines
b. Hot Water Supply Lines
c. Fire Fighting Network
d. Drainage & Sewage System
e. Electric and & Telephone Sub Duct.
f. Irrigation Pipe
g. Gas Line
h. Mining Transportation

Sole Agent for the GEBERIT INTERNATIONAL AG, Switzerland, for Fittings. and we have license to produce GEBERIT range of HDPE Pipes for Drainage in the Middle East.

We Certified from ISO 9001:2015

ARAMCO VENDOR ID: 10012987 (9COM APPROVED)

We have a team of skilled Welding Technicians and Welding Equipment's Butt-Welding & Electro-Fusion Machines which can be supplied at a reasonable rental charges to make welding joints of supplied HDPE Pipes & Fittings at your job sites.
Type:

Manufacturer/producer

Establishment year:

1988

Employees:

126

Tags:
116 Al-Jubail Industrial City 31961,Support Industrial Area-2, AL-JUBAL 10177, Eastern Province, Eastern Province, Saudi Arabia
Contact Persons
SALES
MOHAMMAD HEDAYATULLAH (+)