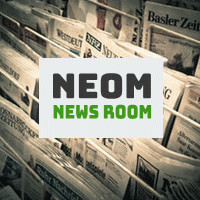 Farah - News Editor
A major step in getting NEOM ready for launch.
The new airport serving Saudi Arabia's planned $500 billion mega-city NEOM has been classified as a commercial hub by the aviation industry body International Air Transport Association.
"Iata announces NEOM Bay Airport is now officially a commercial airport with over 2,500 passenger boardings each calendar year," Saudi Projects said on Twitter.